Starting a new business can be intimidating at any time, but how about during a pandemic? Well, that takes it to a whole other level.
That's fine with Jose Diaz, an optician who opened Spyglass Eyewear in July.
In an interview with the Laconia Daily Sun, Diaz shared that he thinks everything is a little bit slower in the time of COVID, and people are ready for a different approach.
Despite the challenges COVID-19 has wrought on small businesses, Diaz says Spyglass Eyewear appears to be off to a good start in Laconia.
He enjoys the small-town feel and calls his business an "optical boutique," which includes his own private eyewear collection, prescription, and non-prescription eyewear, and offers telemedicine services for vision exams.
Diaz was born in the Dominican Republic and worked in New York and Boston in optical businesses before moving to the Granite State.
His wife, Krissy Wylie, is originally from Laconia. They live in Gilford and have two children.
Diaz was one of three entrepreneurs at a recent meeting hosted by the Stay Work Play New Hampshire, a non-profit organization supporting economic, workforce, and community development. The guest speakers shared their experiences as professionals of color in New Hampshire.
Stay Work Play New Hampshire is an advocate of diversity, equity and inclusion. While New Hampshire doesn't have the kind of multiculturalism in other parts of the country, Diaz says he couldn't have asked for better reception.
"We've received nothing but love," he said. "We've not had a single issue to be honest with you. The people are inherently nice."
New Hampshire is among the states with the fastest increase of Hispanics-Latinos in the nation. the Granite State is home to nearly 40,000 Hispanics-Latinos; a 48-percent increase since 2010.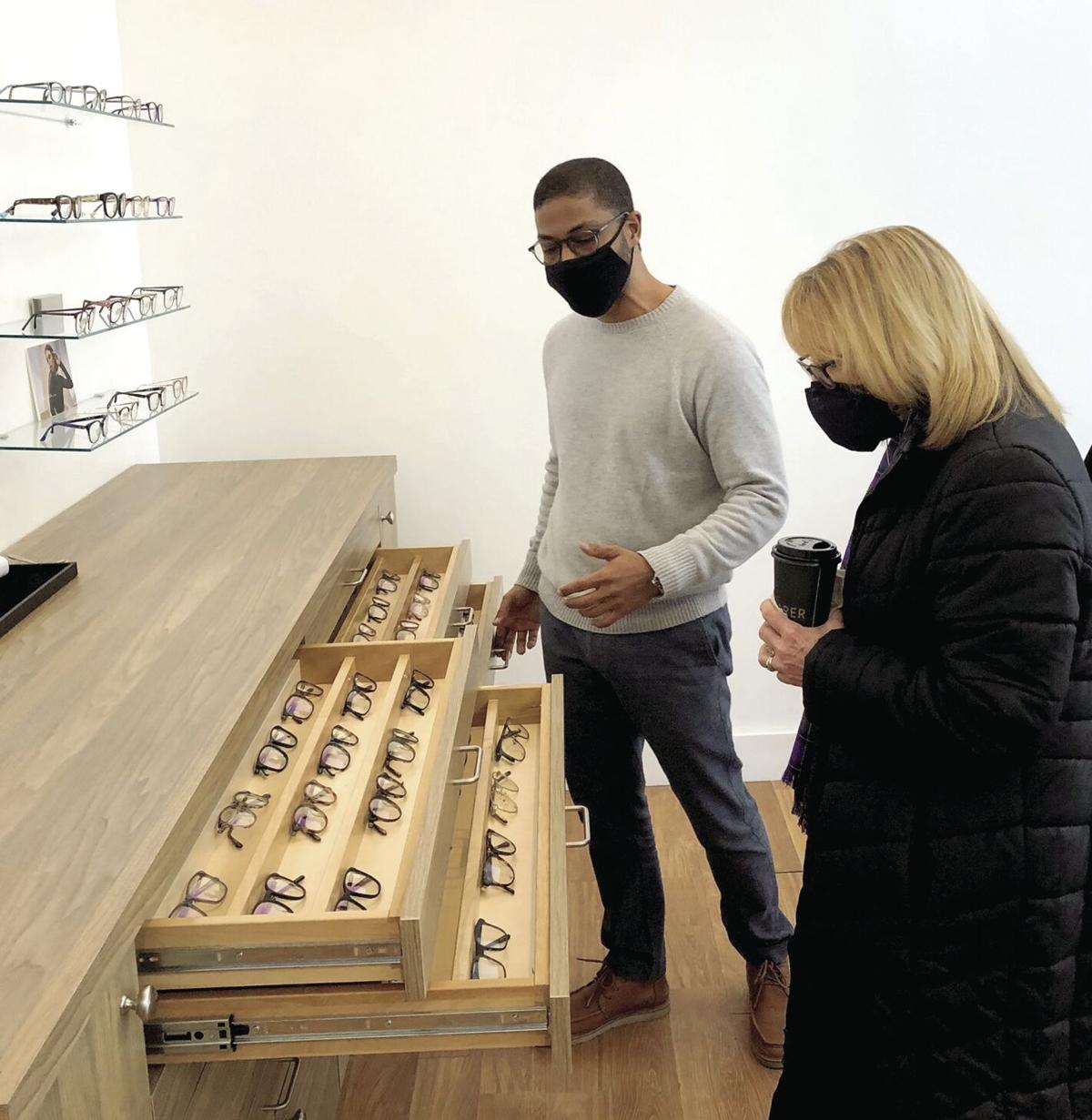 U.S. Sen. Maggie Hassan paid Diaz a visit at his boutique while visiting small businesses in the downtown area last month. Hassan said the COVID-19 stimulus package, the direct relief available to businesses, and an employee retention tax credit could help small businesses not only survive, but thrive.
Among the list of things Diaz likes about owning a small business in a small town are less bureaucracy and more affordability. He said there wasn't a lot of red tape in getting his business opened, and finds his lease more affordable than would be the case in a major urban area.
"There is a vibe in the air," Diaz said. "Small is cool now."