"I have been discriminated against many times; someone said to me that my family doesn't belong here, but I believe I have a lot to do for the people of New Hampshire and I'm not going to give up", said State Representative Maria Perez of Milford in response to a white supremacist group's threats against State Representative Manny Espitia of Nashua.
The threat came after Espitia posted photos of NSC 131 (as the Nationalist Social Club is also known) graffiti he saw in his neighborhood on Twitter. The graffiti found in May included phrases like "Keep New England White," "Death to Israel," and "Defend New England."
---
SUGGESTION: Nashua community uniting against hate
---
Perez spoke at the NH United Against Hate rally last month in response to the attack. "The attack against State Representative Manny Espitia is an attack on our community, including myself", said Perez in an interview on NHLN's 3 Questions With…
She shared that the best way to respond to NSC 131 and similar groups is through her work. "I use my voice in representing my community (because) it is hard for minority groups to have a voice", she said.
An immigrant from El Salvador, Perez knows firsthand some of the violence that drives Latin American natives to seek refuge in the United States. The decision to enter politics wasn't an easy one for Perez to make. "Oh, at the beginning it was very scary, to be honest", she said. "I was like, okay, we don't have a lot of Latinos in here, and being an immigrant, a Latina, a woman, it was kind of scary."
One of the campaign promises Perez made was advocating for the rights of workers, raising the minimum wage.
"Nearly two-thirds of people making minimum wage are women, the majority are women of color and single parents!", she writes on Twitter. "It's time to use our voice!"
Perez is supporting the New Hampshire Women & The Economy Forum discussing issues affecting women workers in the service industry sector and the care economy.
The event is scheduled for Thursday, July 8 at 11:00 AM EDT.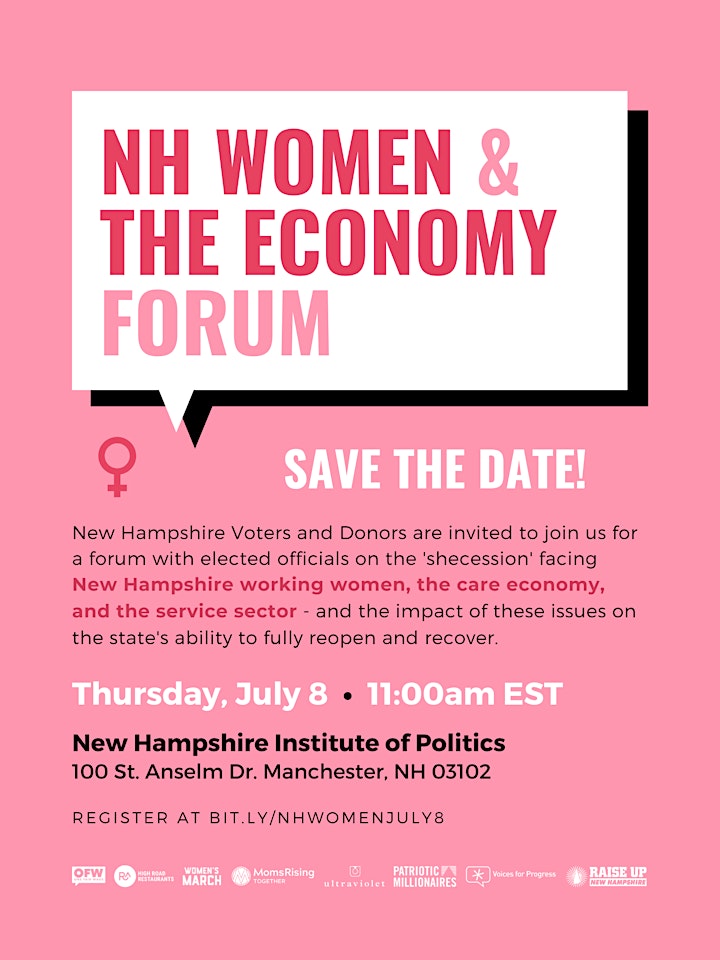 In April, State Representative Maria Perez was elected chair of the New Hampshire Latino Caucus.
It's the latest appointment in a career focused on community service which began in 1994 with Family Services where she worked with incarcerated women who Perez says didn't know how to write in either English or Spanish.
She volunteered with the Red Cross and Southern NH Medical Center before entering politics.